Asian American Partners
Asian American Partners is a manufacturer specializing in fabric and finished goods for private labels and brands. Our staff are highly qualified fabric and apparel experts that deliver current and functional trends that meet the appeal of today's consumer. Our seamless integration into your supply chain reduces the burden of multiple vendors and our unique industry knowledge benefits customers from design through delivery. AAP's unwavering pursuit of quality is found in everything we do. Our talented employees enjoy designing the newest fabrics and apparel so your customers receive fresh, innovative products. We are a full-service fabric and clothing manufacturer with services for design, sourcing, sampling, product development, bulk production, and quality control. 
We maintain strong relationships with over 38 mills and factories that gives us the advantage to manage and maneuver your products from concept through production. With a staff of over 60+ internationally, we are equipped to service your products with technical experts. Let AAP quote your next product line.
US Office
Our headquarters is located in downtown Little Rock, Arkansas with 20+ staff members that manage
Customer Service

Sales

Account Management

Design

Accounting

Operations
The showroom is stocked with over 1,000 fabric substrates and several hundred garments to allow customers to see, feel, and touch to determine the best product for their needs. We are dedicated to staying ahead of current trends and providing the latest technologies in the textile industry. Our fabrics and designs use today's cutting edge materials that represent our customers' brands cohesively and bring added value that is passed to the end consumer. Our sales staff are available to answer any questions you have about fabrics, production, delivery, and lead time.
China Office
AAP's China office is located in Suzhou, China, at the center of China's most important textile region, with a staff of 18+ employees that manage over 300 fabric customers and offers the following services:
Fabric Sourcing

Sales

Account Management

Production Management

Quality Control

Design

Customer Service

Production Planning & Monitoring
Product Testing by internal lab as well as a third-party lab
Shipment booking and cargo monitoring
Bangladesh Office
Our Bangladesh office is located in Dhaka with over 20+ employees that manage:
Product design & development

Factory sourcing

Cost development

Production planning and monitoring

Quality control & inspection

Product testing

by internal lab as well as a third-party lab

Shipment booking and cargo monitoring

Commercial documents review and tracking

Compliance development and monitoring

Pattern Making
The showroom houses over 500 unique garments so customers can see the depth and breadth of our design skills. We work with our factories on a daily basis to maintain communication about production needs. This helps us to be agile and make quick decisions so customers receive their goods on time.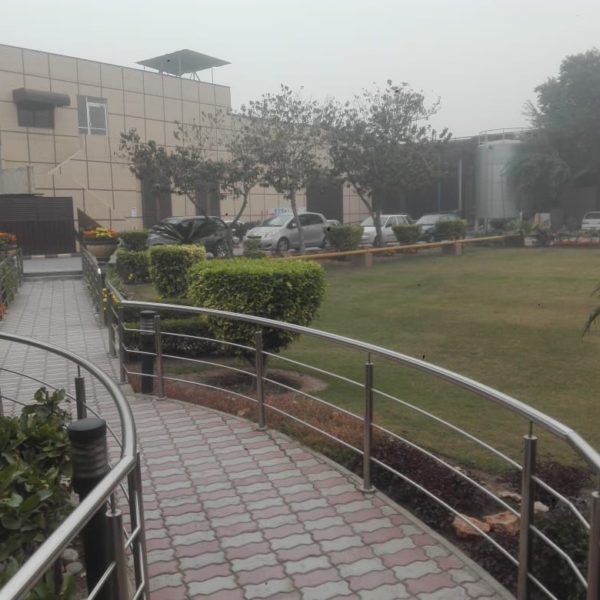 Pakistan
Pakistan maintains relationships with mills in Karachi and Lahore. The production focus is on natural fiber, poly, and synthetic fabrics.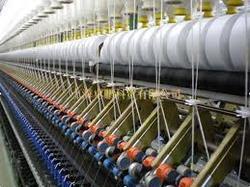 El Salvador
El Salvador partners with mills and factories to provide a total vertical mill model. Offering services from spinning, weaving, knitting, dyeing and printing, and all treatment options that continue through the finished goods.
Asian American Partners: Who We Are
Asian American Partners is an international team of experts that outperform every expectation. Industries served are hunting & fishing, outdoors, accessories, garment, fashion, athletic wear, men's, women's, children's, and swimwear. Services offered are pattern making, prototyping, sampling, design consultation, fabric and component sourcing, and quality control. AAP works closely with mills and factories to create and deliver a product that exceeds your expectations. Our fabric and apparel team manages projects that are scalable and affordable while still being high quality.  
Our manufacturing process is prepared to manage cut and sew, printing, dyeing and washing, bulk production, and custom fabrics. Asian American Partners has consistently remained dedicated to research and innovation of the next generation of fabrics and garments.
Price
We want your product to be successful and we strive to maintain a competitive edge. When we quote your product we will listen and offer a variety of solutions that are available within your target price. We'll send you fabric samples to see, touch, and feel different options. Our sales team will guide you during the process to make sure you receive the best quality to fit your target price.
Quality
AAP's dedication to delivering the highest quality possible is the foundation of our core values. Quality is delivered from company-wide commitment to meet the specifications outlined and to eliminate errors during the production process. Our quality control staff manage the product through design, manufacturing, and exchange with a designated freight forwarder. We also work closely with suppliers to eliminate defects and ensure adherence to specs, from all incoming parts needed to produce our customers goods.
Delivery
At AAP we are committed to delivering goods on time, every time. We work closely with each part of your supply chain and the information we learn helps us keep everything flowing as planned. Each member of our team is committed to on time delivery and they are trained to manage each detail with precision. We believe in open communication with our customers to ensure deadlines are understood and met. Our customers come back time and again because they trust that their delivery deadlines are met.
Service
Customer service can make or break a customer relationship. At AAP we believe in giving the same high level of care and attention to all of our relationships, whether the relationship is with a customer, a partner, or a staff member. When it comes to customer service, everyone in our organization is ready to take care of your product and answer any questions.We understand that communication is the key. Our merchandisers, documents specialists, account managers, and accountants all work closely with each product to share knowledge and prepare for each stage. We know it is important to appreciate and understand the customer's perspective. This keen awareness helps develop our internal strategy to deliver high quality services and goods.
Design Services
Our in-house design team is ready to take your product from idea through production. With extensive knowledge of fabrics and garments, we listen to our customers' needs. Whether you have a new design sketched on a napkin, a complete tech pack, or you want to reuse an existing design, we can work with you to develop a product that your customers will love. Special attention is given to all design elements so the final product has a standard of care and quality that highlights the extra level of professionalism that makes us unique. Our international team of design experts stay current with today's leading trends and apply that knowledge to your products. A main focus in everything we do is on meeting your retail customers' ever changing wants and needs. Our in-house team is ready to help with fabrics and trims, tech pack development, pattern development, and sampling.
Contact A Team Member
Talk to one of our fabric or garment specialists to meet your custom design needs!
With years of experience and an outstanding reputation, we are confident in our ability to design and deliver a superior product, on time, at an affordable price, with excellent customer service. We are dedicated to our customers' success and your brands are important to us. We look forward to starting a project with you!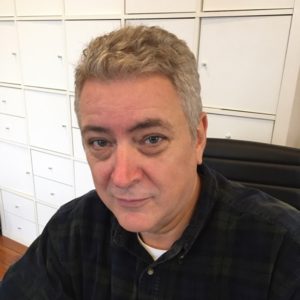 President
John has over 30 years of entrepreneurial experience launching and leading companies toward business success. His leadership and knowledge of fabric and apparel has allowed AAP to grow exponentially. His vision is to continue innovating and developing the next generation of fabric and apparel trends.
Executive Vice President
Andy
 has over 20 years of experience in apparel and fabric sales. His knowledge of the outdoor industry has been instrumental in AAP's growth and customer acquisition. 
Andy
's leadership has developed a team of highly qualified apparel and fabric experts. Their combined expertise in sourcing products from all over the world has enabled AAP to develop long lasting, successful relationships with mills and factories.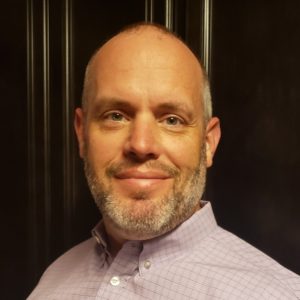 Vice President of Sales
Matt has over 26 years of professional sales experience in the outdoor industry. His skills are instrumental in business development and executive leadership. His strengths are securing  qualified leads and building long lasting customer relationships. Matt has a passion for the fabric and apparel industry and is dedicated to seeing the heritage of the outdoor industry continue.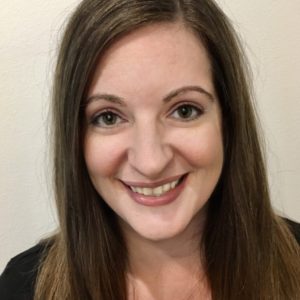 Chief Financial Officer
Karen has over 15 years of experience in corporate accounting. Her financial knowledge and leadership support all of AAP's accounting functions and guide the executive team in evaluating risk. She leads her team by streamlining processes and focusing on continuous improvement. She holds a BBA in Accounting and quickly earned a CPA license in TN.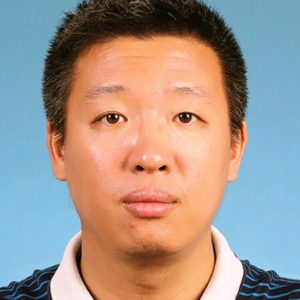 China Country Manager
Hurley has more than 15 years of experience in textiles. His expertise is woven, knit, non-woven, printing, and treatments. He leads a staff of 18+ that manage the supply chain, customer service, and quality control for overseas clients. He holds a bachelor's degree in international business and enjoys running, soccer, hiking, and swimming.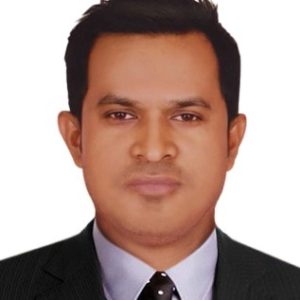 Bangladesh Country Manager
Muzahidul has 14 years of experience in development and production for apparel manufacturing. He leads a highly qualified team of 20+ production managers, quality control, logistics, and account managers. His primary focus is to provide excellence and quality through innovation and a forward thinking approach. Muzahidul holds a masters degree in accounting, an MBA in marketing, and is certified in lean management.
Get In Touch!
Do you have an existing product line that you want to expand? Do you want to launch a new brand? Are you looking to reduce costs? Asian American Partners offers a unique position in your supply chain with our expertise in sourcing fabrics and making finished goods.